The events
Vegan-Friendly March
23 February 2019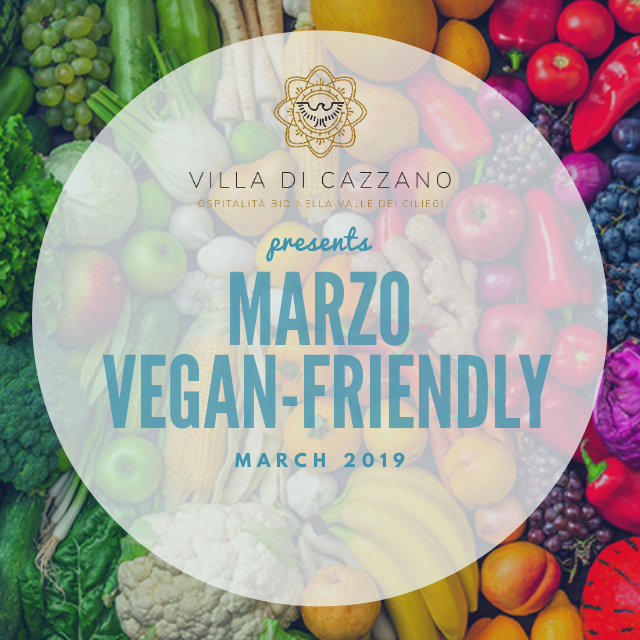 Villa di Cazzano invites You to the Vegan-Friendly March.
With spring coming soon let's purify our body and our spirit. Our guests, during their stay in march , will enjoy a rich selection of vegan and vegetarian options for breakfast.
This allows to get closer to nature, during a period of the year in which it awakens from its winter sleep. Our food selection for breakfast is always organic and km0.
In order to introduce the experience if this month, on the 8th of march, Villa di Cazzano will host a special night called "Nutrire la Rinascita" dedicated to natural nutrition, presented by Milena Mantovani, natural nutrition counselor and teacher.