The events
BACH FLOWERS COURSE 13 – 14 APRIL 2019
5 March 2019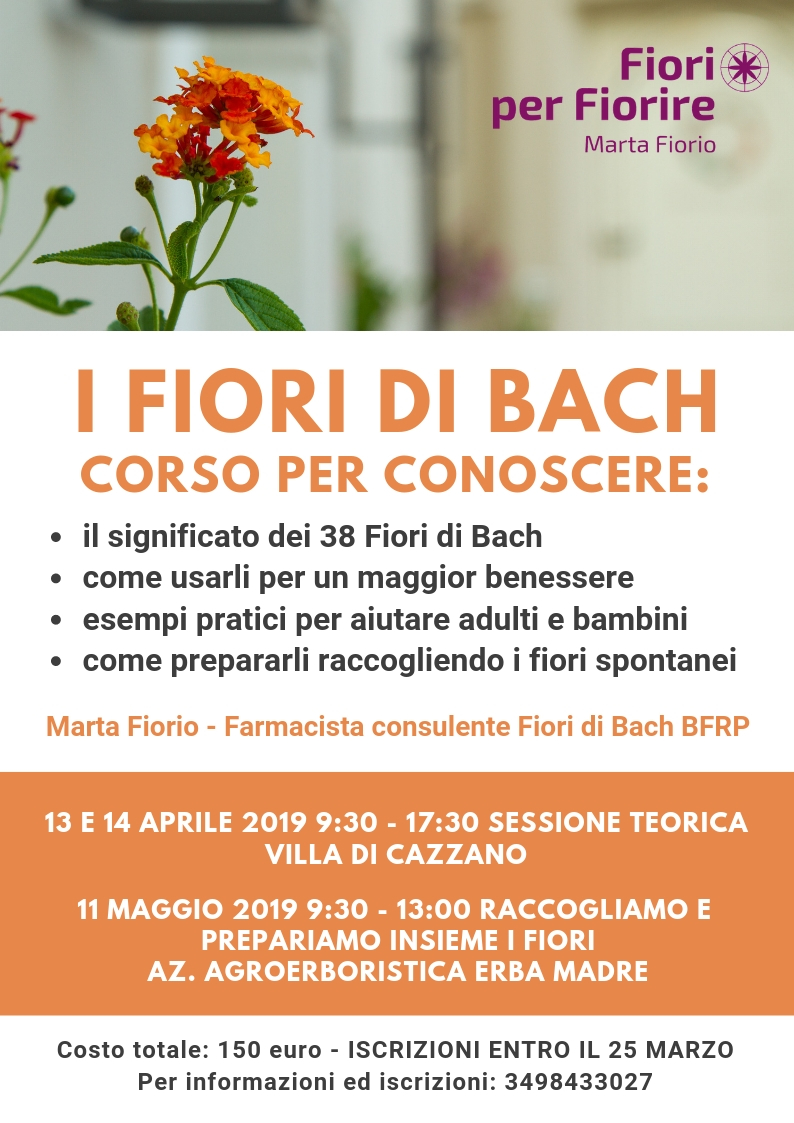 Are you stressed, anxious, dissatisfied, looking for greater well-being for you and your family?
Would you like to help your child when he is having a school problem or just when he has a bad dream?
Do you need a simple tool that can support you?
Bach flowers are a useful and quick remedy to restore harmony.
– they have no side effect
– there is no age limit: from 0 to 100 years
– there is no contraindication or interaction with any other therapies
During the course:
– I will teach you to know the 38 flowers
– I will elaborate on the philosophy of Dr. Bach
– I will guide you to understand how and when to use every single flower
– we will work with real examples taken from our daily life
– we will dedicate one morning in nature to learn how to collect and prepare remedies independently
The course will take place at Villa di Cazzano – Cazzano di Tramigna VR. The morning dedicated to the preparations we will move in the village of Campiano.
If you are interested call me by March 25th.
We will work in a few people to get deeper into this wonderful world.
To subscribe, call me: Marta Fiorio 3498433027
Total cost of the 2 days of theoretical course and of the morning of preparation: 150 euros in total.
During the course days there will be lunch for about an hour sharing.
The course will be in italian language.