The events
TOWELS AND SHEETS HYGIENE
7 June 2020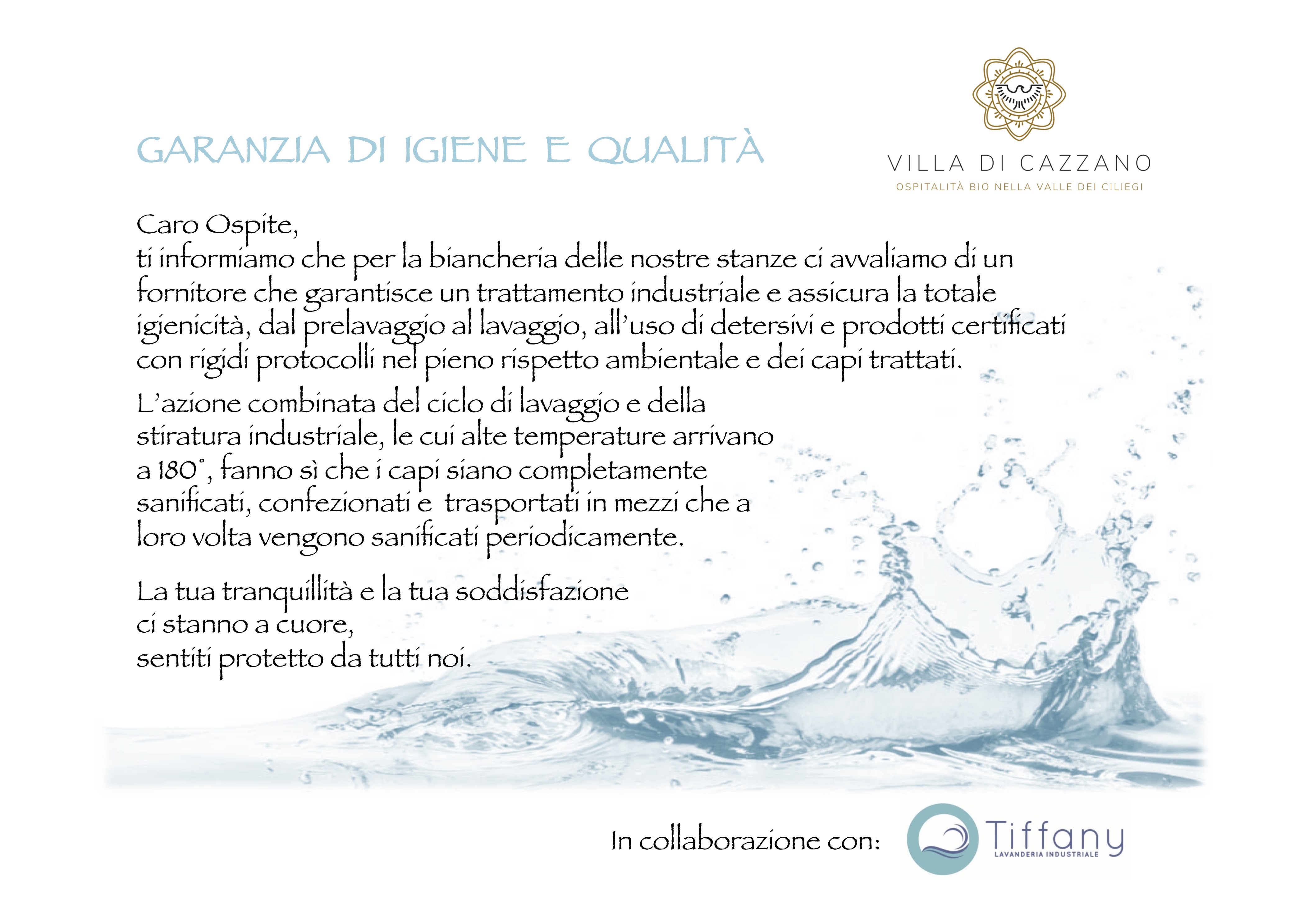 Dear guest,
We inform you that in order to sanitising the towels and bed sheets of our rooms we rely on a supplier who guarantees industrial treatment and ensures total hygiene, from prewash to washing, through the use of detergents and certified products with strict protocols in full respect of the environment.
The combined action of the washing cycle and industrial ironing, whose high temperatures reach 180 °C, make the towels and bed sheets completely sanitized, packaged and transported in periodically sanitized vans.
Your tranquility and your satisfaction are important, feel protected by all of us.