The events
NEW RULES FOR A SAFE ACCESS TO THE VILLA
7 June 2020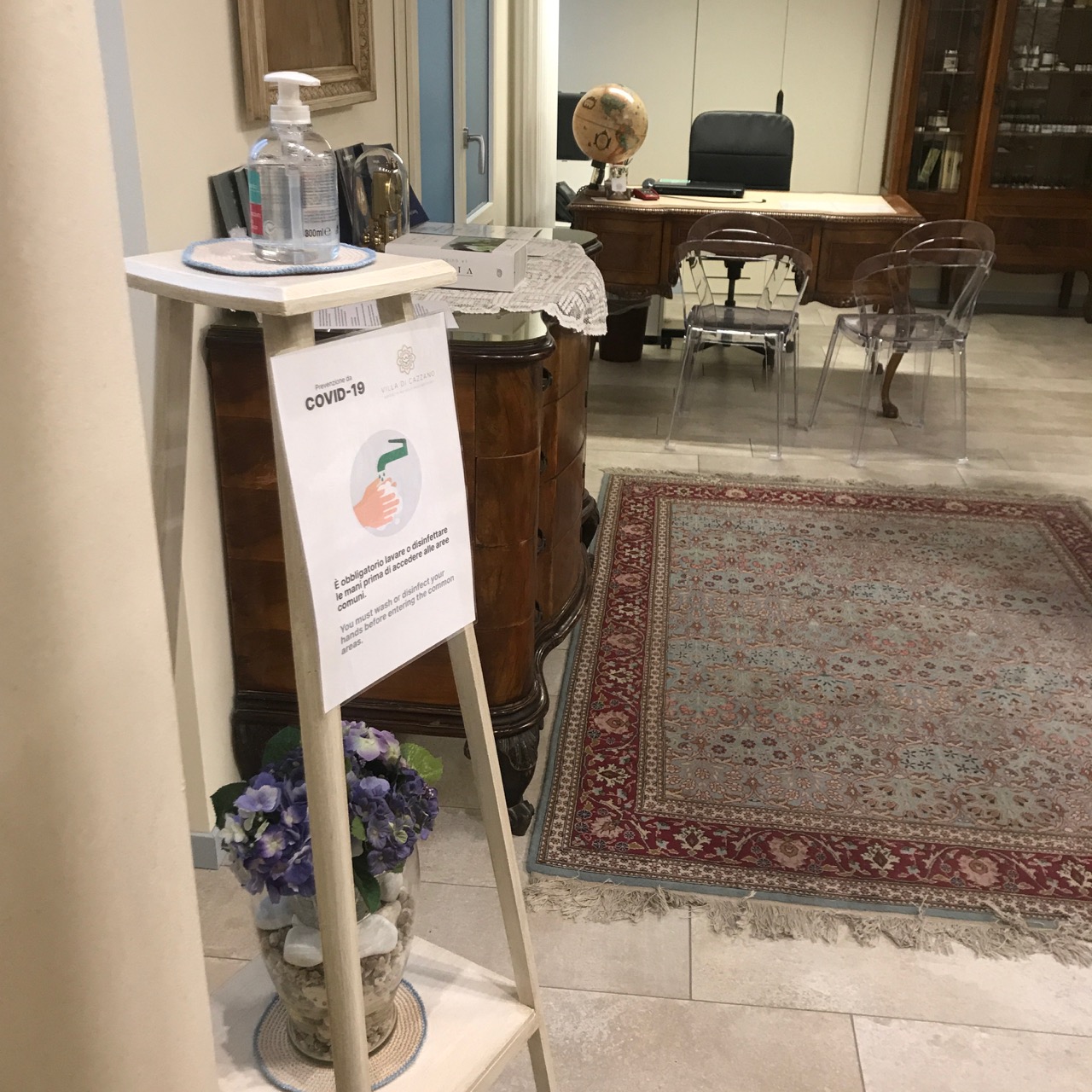 Dear guest,
At your entrance to Villa di Cazzano we ask you to always keep the mask on, to sanitize your hands with the sanitizing gel that you find in every common area, and to always keep a safety distance of one meter from other people.
The body temperature before you enter the structure must not exceed 37.5 degrees Celsius, in order to guarantee a safe stay for everyone.
You will find signs inside the Villa that will suggest what is best to do in each situation and information sheets in the room.
We care about your physical and mental well-being so that you can spend a peaceful holiday with us.